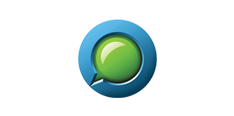 DocOnline Health India Private Limited, (hereinafter referred to as "DocOnline"), a company incorporated under the provisions of the Companies Act, 2013, is engaged in the business of providing primary healthcare at your doorstep with inter-alia video/phone doctor consultation, health check-ups, medicine delivery, appointment for specialist consultation and dental treatment and home care treatment ("DocOnline Services"). The DocOnline Services may be availed through DocOnline's website (www.doconline.com), DocOnline mobile application (DocOnline-Online Doctor Consultation App) and telephone. SERVICES OFFERED BY THE COMPANY ARE NOT HEALTH INSURANCE POLICIES.
By subscribing to our DocOnline Services, you ("Subscriber" or "you") signify that you have read, understood and agreed to be bound by the terms of service set out herein below ("Terms of Service") and all applicable law. If you do not agree with these Terms of Service or if you are not competent to enter into a contract under the laws of India, please do not avail of the DocOnline Services. For the purposes hereof, Subscriber shall mean and include any individual registering or subscribing to DocOnline Services, whether for consideration or otherwise (as specifically agreed in writing), including dependents of a Subscriber, if DocOnline Services are extended to more than 1 (one) beneficiary or individual, and these Terms of Service shall extended to each such individual.
SCOPE

You shall subscribe to the DocOnline Services ("Subscription") against payment of the stipulated Fees, as agreed in writing between you and DocOnline. Upon such payment, you shall be provided DocOnline Services to the extent and for a period as mutually agreed between you and DocOnline.
The Subscriber may avail of any additional service(s) from DocOnline ("Additional Services", upon payment of the requisite Fee.
DocOnline reserves the right to modify the Fee, scope of the DocOnline Services/Additional Services and/or suspend or discontinue the DocOnline Services/Additional Services (or any part thereof), at any time, at its sole discretion, unless agreed to otherwise, in writing.

PAYMENT TERMS

The fees applicable for availing the DocOnline Services and/or Additional Services shall be set out in relevant agreement in writing or may be communicated by DocOnline to the Subscriber at the time of Subscription ("Fees").
The Fees are exclusive of any and all applicable taxes, which shall be borne by you at actuals.

TERMS OF USE

DocOnline does not endorse or influence control over any particular branch of medicine, theory, opinion, viewpoint or position on any topic.
DocOnline Services are not intended to be used in emergency circumstances. If you believe there is an emergency or that someone needs immediate medical assistance, kindly visit a nearby hospital for assistance.
DocOnline Services are exclusively valid only for Subscribers residing in India and bound by the laws of India.
DocOnline and its representatives may, at its sole discretion and professional judgment, determine that DocOnline Services are not appropriate for some or all of your treatment needs and, accordingly, may elect not to provide DocOnline Services to you through DocOnline's website, app or phone.
Any benefit offered by DocOnline may be issued in such manner and form, whether paper, electronic or otherwise, as deemed fit by DocOnline. The right to utilize the benefit shall vest with an active Subscriber, subject to a condition that the benefit is utilized before its expiry date.
DocOnline memberships are available in various packages for both individuals and/or families, with each package having a specific membership plan including number of beneficiaries, nature of services and membership tenure. If your package allows more than 1 (one) or multiple beneficiaries, some benefits / offers / services may be redeemed by / made available to your dependents, subject to the sole discretion of DocOnline. In such cases, the dependents shall be considered as Subscribers and are deemed to have agreed and accepted the terms and conditions contained herein.
Coupons / voucher /benefits / offers issued to you by DocOnline as part of the DocOnline Services shall under no circumstances be redeemable for cash or any other monetary consideration at any time.
Persons below the age of 18 (eighteen) years shall use the DocOnline Service only under strict guidance and supervision of their parents/guardians.
The DocOnline Services may not be available in all circumstances and any quoted prices are subject to change without notice.
Your subscription is effective immediately upon your enrollment with DocOnline, subject to receipt of payment, if any, and shall continue as per the subscription tenure, unless cancelled by you or DocOnline. Subscription may be cancelled by providing 30 (thirty) days' prior written notice to us via e-mail at support@doconline.com or by phone to 08822126126.
REFUND QUERIES. For all refund related queries, you may contact us at 08822126126 or email us at contact@doconline.com.
DocOnline further reserves its right to modify /suspend any or all DocOnline Services / membership benefits, all or certain aspects of the DocOnline Services in certain geographical areas, either temporarily or permanently at our sole discretion without prior notice.
DocOnline reserves the right to update or modify the Terms of Service at any time without prior notice. Your access and use of the website and app following any such change constitutes your deemed acceptance to be bound by the Terms of Service, as updated or modified from time to time. For this reason, we request you to review the Terms of Service each time you access and use DocOnline Services.

USE BY SUBSCRIBER

USE AND MISUSE. You will be solely responsible for all the activities that are carried out in your name and registered membership. You are responsible for providing accurate and correct information pertaining to you and for updating such information from time to time.
You shall maintain confidentiality and secure your login details of your DocOnline account including display name and password. If you know or have any reason to believe that your account is being used in an unauthorized manner, you should inform us immediately.
MEDICAL INFORMATION. The DocOnline app and website may contain general information relating to various medical conditions and their treatment. Such information is provided for informational purposes only. You should not disregard or delay seeking medical advice based on any information that is provided in the website or app.
You will not intentionally use the DocOnline Services in any way that harms DocOnline, its directors, employees, affiliates, distributors, partners, service providers and/or any User.
In the event it is found that you breached or are likely to breach the Terms of Service, DocOnline reserves the right at its sole discretion to suspend and / or terminate your access to and use of DocOnline Services with or without notice to you. Any suspected illegal, fraudulent or abusive activity may be grounds for suspending and / or terminating your access to and use of DocOnline Services. Upon suspension or termination, your right to use the features on the DocOnline's website and app as well as to utilize the product/coupon/voucher/package shall immediately cease. DocOnline shall not be liable to you or any third party for any refund of the membership Fees or claims or damages arising out of any suspension or termination of your access to and use of DocOnline Services or any other actions taken by DocOnline in connection with such suspension or termination. It is clarified that the foregoing right shall be in addition to and without prejudice to DocOnline's rights available under law and equity.
As part of your registration process as well as in the course of providing the DocOnline Service to you, you may receive SMS or email or Whatsapp messages from DocOnline or its third party service provider / platform on your registered mobile number and/or email ID. These messages will relate to a new membership/package purchased on DocOnline platform, appointments, reminders to use your health benefit, new product offers, educational content, status updates and/or transactions that you carry out through DocOnline. You hereby consent to receive such messages from DocOnline and any third party service providers/platforms. DocOnline will send these messages only to the registered mobile number or email ID or Whatsapp number. It is your responsibility to ensure that you provide the correct number and email ID for the transaction you wish to enter into.
We encourage you to independently verify any information you see on the DocOnline platform. You will use the DocOnline features provided by it only in relation to and in compliance with all applicable Indian laws. You will not use this website and app or any feature provided by the website and app for any purposes not intended under this Terms of Service.
DocOnline allows you to avail video/phone consultation with its doctors and coordinates appointment for specialist consultation, treatment, diagnostic tests and medicines with third party healthcare providers in your vicinity. In no event, DocOnline will take responsibility for the DocOnline Services provided/sold to you by third party service providers.
By accepting the Terms of Services, you are authorizing DocOnline to collect your medical records, reports, prescriptions and other documents from its third party service providers for the purpose of storing in electronic health records management system.
You agree that DocOnline may record, save and store all tele-consultations / instant messaging chat consultations / text messages / audios / videos / transcripts / prescriptions / email and hard copy correspondences with you for record purposes and produce these as evidence if required before or directed by a court of law.
You may schedule an appointment on DocOnline for your family members and friends. However please note that you will be solely responsible for any activity that is undertaken through your account on behalf of your family members and friends.
You have the option of uploading your identifiable health information including physical, physiological and mental health condition, and medical records, reports, prescription and history on the website and/or app. The health information stored in the website may be accessed by DocOnline for providing DocOnline Services, from time to time, effectively.

REPRESENTATIONS & WARRANTIES

The Subscriber hereby represents, warrants and covenants that:

the Subscriber shall use and avail of the DocOnline Services/Additional Services only for the purpose of his/her personal use and in doing so, shall not violate any applicable laws and regulations;
the Subscriber shall observe and adhere to prevalent moral standards, ethics and follow DocOnline's standard practices to ensure safety, while availing of the DocOnline Services and/or Additional Services; and
the Subscriber shall not assign his/her Subscription to third parties.

INDEMNITY

The Subscriber shall indemnify DocOnline , its directors, employees, vendors and agents from and against any claims, expenses, liabilities, penalties, costs, losses or damages (including reasonable attorneys' fees) made against or suffered by them on account of any act or omission committed by the Subscriber, including but not limited to: (a) breach of any representations, warranties or covenants set forth herein; (b) violation of any applicable laws or regulations; and/or (d) an act of negligence or willful misconduct on the part of the Subscriber while availing of the DocOnline Services and/or Additional Services.
In the event Fee for the DocOnline Services rendered to you is remitted by a third party to DocOnline, who is not the end beneficiary of DocOnline Services, such third party shall (in addition to the Subscriber) indemnify DocOnline for any default in payment of Fee. In addition to the foregoing, the third party shall be bound by these Terms of Service, to the extent applicable.

LIMITATION OF LIABILITY

In any event and under all circumstances, whether contract, tort, or otherwise and notwithstanding anything to the contrary herein, the liability of DocOnline shall be limited to the amounts paid by you for DocOnline Services rendered in the preceding month of claim, unless agreed to otherwise, in writing.
In no event shall DocOnline be held responsible, for breach of any services rendered by others to you, including but not limited marketing and distribution services with respect to the DocOnline Services. All claims arising from provision of such related and ancillary services are explicitly disowned by DocOnline.
In no event shall either party hereto be liable to the other for any loss whether indirect, consequential or incidental, arising out of or in connection with the provision/availing of DocOnline Services under these Terms of Service, even if advised of the possibility of the same.

DISCLAIMER

DocOnline Services are provided on "as is" basis, without any representations or warranties about the suitability, reliability, availability, timeliness, security or accuracy of the data, general medical information and treatment available on DocOnline platform and DocOnline Services, for any purpose. No oral or written information or advice given by either DocOnline or its authorized representatives shall create a warranty nor in any way increase the scope of this warranty.
DocOnline assumes no liability for diagnosis or advice rendered on the basis of any inaccurate or incomplete data that you upload on DocOnline platform or otherwise provide to us. The DocOnline Services provided through the DocOnline platform is not intended to be a substitute for face to face consultation with a doctor, if you are in an emergency. You are required to make an independent assessment in respect of the accuracy, usefulness or suitability of DocOnline Services prior to making any decision in reliance of such advice and DocOnline shall not be liable for any claims arising therefrom.
DocOnline shall not be responsible for any damage, whether physical, emotional, psychological or financial, caused to you due to any improper/unintended use of the DocOnline Services, any coupon issued to you or any of the benefits available there under, which includes but is not limited to the misinterpretation of the advice given by any representatives or third party vendors of DocOnline to you.
Further, DocOnline does not recommend or endorse any specific third-party consultant or make any representations or warranties with respect to quality of the healthcare services that they may provide.

INTELLECTUAL PROPERTY RIGHTS

DocOnline owns or has rights to all worldwide intellectual property rights in and to the DocOnline platform (including all derivatives or improvements thereof), the DocOnline Services as well as all medical records and documents prepared by DocOnline during the course of performance of the DocOnline Services. All suggestions, enhancement requests, feedback, recommendations or other inputs that you provide, relating to the Services shall be owned by DocOnline.
Removing or altering the copyright notice on any material that appears in this website is strictly prohibited. Nothing contained in this website should be construed as granting any license or other right to you without the express written permission of DocOnline except as provided herein.
DocOnline grants limited, revocable, non-transferable and non-exclusive license limited solely to viewing, accessing or downloading any content limited to availing the DocOnline Services from us for personal or non-commercial purposes only. All information contained in or accessed through this website is protected under copyright, trademark, design, and patent laws and your usage is limited to the extent of browsing or availing DocOnline Services by accessing our integrated platform and no further.
Any act or attempt of using the software beyond your limited access including: (i) copy the DocOnline platform, or any portion thereof or develop a software and/or platform with similar features or configurations; (ii) decompile, disassemble or reverse engineer the DocOnline platform; or (iii) use the DocOnline platform or the DocOnline Services for purposes other than those permitted herein, will be considered as a violation of the Terms of Services herein and DocOnline reserves its rights to take appropriate action against you for such acts or usage.

TERM & TERMINATION

These Terms of Service shall be valid with respect to individual Subscriber from the date of Subscription until expiry or termination of the same. The term of Subscription may be extended for an additional period, upon payment of the applicable Fee.
Either DocOnline or the Subscriber may terminate the Subscription at any time, by giving 30 (thirty) days' prior written notice to the other party, unless otherwise agreed in writing. DocOnline shall have the right to terminate the Subscription with immediate effect in the event the Subscriber breaches one or more of the terms of these Terms of Service and fails to cure such breach within 15 (fifteen) days of receipt of a written notice to that effect.
Upon expiry or earlier termination of the Subscription, for any reason, Subscriber shall (i) immediately cease to have access to DocOnline Services; and (ii) pay all outstanding Fees and other amounts due.
Expiry or earlier termination of Subscription shall not prejudice any rights of DocOnline or Subscriber that may have accrued prior thereto. Any provision of these Terms of Service, which by its nature is meant to survive the expiry or earlier termination of Subscription (including but not limited to, provisions pertaining to the protection of confidential information) shall continue to be binding upon the Subscriber.

MISCELLANEOUS

CONFIDENTIALITY: Any proprietary or non-public information of DocOnline, whether written, oral or visual, disclosed to or which comes into the possession or knowledge of the Subscriber in connection with these Terms of Service, shall be treated as confidential and not be disclosed to others, without prior written permission of DocOnline.
ELECTRONIC RECORD. This Terms of Service is an electronic record in terms of Information Technology Act, 2000 and rules there under as applicable and amended from time to time. This electronic record is generated by a computer system and does not require any physical or digital signatures. This Terms of Services is published in accordance with the provisions of Rule 3 (1) of the Information Technology (Intermediaries guidelines) Rules, 2011 that require publishing the rules and regulations, privacy policy and Agreement for access or usage of DocOnline telemedicine platform.
FORCE MAJEURE. DocOnline shall be not liable for any failure or delay in providing its services under these Terms of Service, if it is due to force majeure events that are beyond the reasonable control of a party, including but not limited to the acts of god, uncontrollable technical glitches, ransomware, cyber terrorism, internet disconnection by governmental authority, cyber-attack, strikes, acts of terrorism, burglary, hijacking, robbery, epidemic, pandemic, riots, political disturbances, invasion, fire, floods, tsunami or events beyond its reasonable control. The affected party shall convey the complete details of any force majeure event to the other party as early as reasonably possible, which in any case shall not be later than seven (7) days from its occurrence. Both parties will use reasonable efforts to mitigate the effect of a force majeure event.
ASSIGNMENT. Usage of the website is for your limited personal purpose and is not transferable or assignable. However, DocOnline reserves its rights to assign or transfer or subcontract its obligations or rights to its successors, affiliates, associates or any entity through contractual understanding or by operation of law or acquiring all or substantially all the assets of DocOnline.
NOTICE. Any notice in connection with these Terms of Service must be in writing and sent via registered post to the address set out below or by e-mail to notices@doconline.com.
DocOnline Health India Private Limited, 6th Floor, Unit No.s 3 & 4, Vayudooth Chambers, 15 & 16, Trinity Junction, Mahatma Gandhi Road, Bangalore – 560001.
INDEPENDENT CONTRACTOR. These Terms of Service are on a principal to principal basis and nothing herein contained shall be construed or interpreted as constituting Subscriber hereto the agent, employee or representative of DocOnline, under any circumstance.
WAIVER. Either party's failure to exercise any of its rights hereunder shall not constitute or be deemed a waiver or forfeiture of any such rights unless given in writing.
ENTIRE AGREEMENT. These Terms of Service (including the documents, links and annexures referred to herein) constitute the entire agreement between the parties, with respect to the subject matter hereof and supersede all prior proposals, contemporaneous communications and understandings, written or oral, relating to its subject matter.
SEVERABILITY. If any terms contained in these Terms of Service are held to be invalid or unenforceable, the validity of the remaining provisions shall not be affected and the remainder of Terms of Service shall continue to be valid and binding on the parties.
GOVERNING LAW & JURISDICTION. The terms of Services shall be governed by and construed in accordance with the laws of India and the courts at Bengaluru shall have exclusive jurisdiction to try any dispute arising hereunder.
SMARTPHONE CONTEST TERMS AND CONDITIONS
By participating in this Contest, You agree to be legally bound by and abide by the below stated terms & conditions (T&C). You confirm and acknowledge that you have read, understood and agreed to conform to these Terms and Conditions. If you do not agree to these terms & conditions, please do not participate in this Contest. DocOnline Health Pvt. Ltd., (hereinafter referred to as 'DocOnline') and its permitted assigns reserves the right to amend, modify, change, add or terminate these terms and conditions or discontinue this Contest without any further notice.
This contest is valid from 15th August 2021 at 00:00:00 hours till 31st December 2021 at 23:59:59 hours (both days included), hereinafter referred to as "Contest Period". This contest shall not be applicable for the participants of the states where any such activity is expressly prohibited by law, as applicable.
This offer is valid ONLY FOR DocOnline Primary subscribers & their dependents who download and log in to the DocOnline Mobile app or activate their membership by using one service. The services include video/phone doctor consultation, health check-ups, or redeeming the pharmacy benefit, whichever is applicable in the membership.
DocOnline shall in no case whatsoever be liable to any DocOnline Subscriber not being able to avail the offer due to any circumstances whatsoever.
One lucky winner (collectively "lucky winner") will be announced for every 2000 eligible Subscribers. Every winner will get one Mobile Phone worth up to INR 12,000 (Rupees Twelve Thousand Only) (hereinafter referred to as "Prize/Gratification").
Once the lucky winners are announced, KYC process will need to be completed by such lucky winners
DocOnline reserves the right to disqualify any DocOnline Subscriber and/or registration from participation in this offer.
Winner shall be announced by DocOnline in its sole discretion.
DocOnline shall have the sole discretion to exclude any DocOnline Subscriber from participating in the Offer without any obligation to furnish any notice and/or reason
The quality and make of the Prize to be given to the lucky winners shall be at the sole discretion of DocOnline.
The prize/gift is not transferable, exchangeable for cash or any other items.
DocOnline shall also make two(2) attempts within 48 working hours after completion of announcement period to contact the winner on their registered Mobile Number (as per DocOnline's records) to inform about the gratification and further process of claiming the gratification.
The gratification will be forfeited and the winner agrees to surrender the gratification if:

The winner does not get contacted within 48 working hours
The winner does not claim the gratification and/or fails to submit all necessary documents within 7 (Seven) working days of being contacted by the DocOnline.

Post selection of winner(s), the results will be published on DocOnline's website.
The participation in the Contest is open only for the Contest Period and the Contest is open to all Indian citizens of 18 years of age or above. Further, to participate in contest the participant needs to be a Subscriber of a valid DocOnline membership.
The residents of the state of Tamil Nadu (as per Tamil Nadu Prize Scheme (Prohibition) Act 1979) and wherever else prohibited by Law, shall not be entitled to participate in this contest as applicable.
Post selection of winner(s), the results will be intimated to all the participants via SMS / Email.
The participation in the Contest is open only for the Contest Period and the Contest is open to all Indian citizens of 18 years of age or above. Further, to participate in contest the participant needs to be a Subscriber of a valid DocOnline membership.
By participating in this Contest, participants have given us the right to use your name and photograph and for the purpose of this Contest including announcing your name as eligible participant on social media, DocOnline platform, or in public domain.
Employees of DocOnline (including their family Subscribers) and of their group companies, affiliate or associate companies, shall not be eligible for any of the gratifications under this Contest. In case it comes to the knowledge of DocOnline that any winner is an employee of DocOnline or their family Subscriber, DocOnline reserves the right to forfeit the gratification.
In addition terms and conditions mentioned at https://www.doconline.com/terms-and-conditions shall apply.
By participating in the Contest, participants consent to the following information available on DocOnline platform and their concerned vendors and/or published or otherwise communicated to in any media that DocOnline may deem fit, for the purpose of winner's announcement: name, mobile phone number, score and/or photograph. DocOnline may, at their discretion, choose not to disclose the identity of the selected winner(s) to other participants unless expressly mentioned herein. The participants also consent to the information being shared by DocOnline with its affiliates and service providers and to the information being processed and stored in the servers of DocOnline or its service providers, inside or outside India.
Participants acknowledge and agree that all copyright and trademarks and all other intellectual property rights in the SMS content, WAP/APP, Website and all material or content related to the Contest shall remain, at all times, owned by DocOnline. All material and content contained is made available for participant's personal and non-commercial use only. Any other use of the material/ content on the platform and/ or any information disseminated by SMS or any other means of communication is strictly prohibited.
Subject to any applicable law (a) All warranties of any kind whatsoever, whether express or implied, are hereby expressly DISCLAIMED including, but not limited to, meeting of the participant's requirements or aspirations, timeliness, security, the results or reliability of the Contest, delay in sending or receiving the SMS for participating in the Contest, delay in time taken or recorded for answering a question under the tie- breaker process, or the delivery, quality, quantity, merchantability, fitness for use or non-infringement in respect of any goods, services, benefits or awards acquired or obtained through the Contest or any transactions effected through the Contest; (b) The participant expressly agree that his/her participation in the Contest is at his/her sole risk and is governed by the T&C herein; and (c) No advice or information whether by representations, oral, written or pictorial derived from the platforms including but not limited to websites/ SMS, shall be construed to mean the giving of any warranty of any kind.
The gratification(s) under this Contest are neither assignable nor transferable under any circumstance, unless specifically provided hereunder. All the gratifications shall be subject to such other T&C as may be applicable to specific gratification and shall have to be duly complied with by the winner(s).
The gratification(s) to the winner(s) shall be given subject to compliance with all applicable statutory legislations, processes and formalities in connection with the gratification(s) and on production of all such documents/papers as may be required by DocOnline before accepting the delivery of the gratification. Any failure on the part of the winner(s) to comply with directions issued by DocOnline for claim of gratification shall entitle DocOnline to forfeit the gratification(s) or roll the gratification over to the next eligible winner(s), at their sole discretion.
Any participant providing any incorrect information or concealing/withholding any information from DocOnline with intent to participate and/or be chosen as the winner(s) of the Contest will automatically be disqualified from participating in it and being chosen as the winner(s) of the different categories of gratification. Such act of providing incorrect information or concealing/withholding any information, including without limitation incorrect declaration of information relating to name, age, identity, address, mobile number, domicile etc, by the participant or dispute with the platform, shall entitle DocOnline to disqualify him/her without any further intimation.
The participants shall indemnify and keep indemnified DocOnline and their officers, directors, employees, customers, affiliates and agents harmless from and against any and all claims, losses, suits, proceedings, action, liabilities, damages, expenses and costs (including attorney's fees and court costs) which DocOnline may incur, pay or become responsible as facilitator as a result of breach or alleged breach of the representations or obligations of the Participants under the T&C hereunder, any failure by the participants to comply with applicable law and any third party claim in respect of misuse of any information of a third party. DocOnline shall have the right to defend themselves, pursuant to this Clause, at the cost of the participants. DocOnline or their respective affiliates shall not be responsible for any direct, indirect, incidental, special, punitive or consequential damages, including loss of profits, incurred by the winner(s) or any third party, in connection with the Contest. It is expressly provided that transaction shall be between Participant & DocOnline only.
All incidental costs, taxes or levies related to the gratification(s), if any, shall be exclusively borne by the winner(s), including but not limited to TDS, gift tax (if any), Insurance and any other taxes applicable by the Central, State or Municipal government. The participant/s who have won the gratifications have to make their own arrangements for travel, accommodation to claim the gratification (if applicable); DocOnline shall not be responsible for the same or any cost of travel and accommodation incurred by any of them.
The participants and Winner(s) hereby irrevocably authorize DocOnline and its owners, affiliates, subsidiaries, associates to use the data gathered during and/or after the Contest in respect of the Participant (including but not limited to name and photograph) in any of its communications including marketing promotions and advertisements. By participating in the contest, participant/s confirms to waive the applicability of rules and regulations of the National Do Not Call Registry and agrees to receive updates and promotional messages / SMS / Email / Call for current and future contests from DocOnline.
This Contest is subject to force majeure circumstances including without limitation, floods, natural disasters, war, act of terror, political unrests, technical snags, act of God, change of laws or any circumstance beyond the reasonable control of DocOnline ("Force Majeure Event"). DocOnline shall not be liable for any delay or adverse effect caused to this Contest there under as a result of a Force Majeure Event. DocOnline shall intimate the suspension of Contest caused as a result of such Force Majeure Event to the participants within reasonable time.
This Contest is subject to guidelines/ directions issued by any applicable competent authority (Government or otherwise) from time to time.
DocOnline shall not be responsible for any claims arising out of technical failures before, during the Contest or after the completion including but not limited to any technical failures in the mobile connectivity, delay in sending or receiving the SMS for participating in the Contest, any action that has been initiated, actioned or completed through his/her mobile phones, failure of servers or the failure to provide the correct score updates or any failures arising out of technical snags or resultant inability of the participant.
DocOnline reserves the right to extend, cancel, discontinue, prematurely withdraw, change, alter or modify this Contest or any part thereof including the eligibility criteria, the T&C and gratification at their sole discretion at any time during its validity as may be required including in view of business exigencies and/or changes by a regulatory authority and/or statutory changes and/or any reasons beyond their control and the same shall be binding on the participant.
Failure by DocOnline to enforce any of their rights at any stage does not constitute a waiver of those rights. Further, DocOnline may assign any of its rights within the Contest to any party without prior intimation to participants.
DocOnline does not make any commitment, express or implied to respond to any feedback, suggestion and/or queries of the participants.
DocOnline shall also not be liable for any defect in the Prize so offered to the Winner under this Contest (as applicable). The winner further understands that the goods provided as prize will carry manufacturer's guarantee and in case of any deficiency in the goods, participant will contact the manufacturer only (as applicable).
The Prize is subject to availability and same can be replaced in form of the 70% equivalent amount of winning prize in form of Cash vide Cheque / Demand Draft only at sole discretion of DocOnline.
The winners understand and agree that DocOnline, its owners and affiliates, shall not be liable for any loss or damage whatsoever that may be suffered, or for any personal loss or injury that may be suffered (including loss of life), to a Winner and/or any third party, directly or indirectly, by use or non-use of the Prize.
Apart from the entitlement to the Prize, the winners or their legal heirs/ successors/ representative will have no other rights or claims against DocOnline, its owners and affiliates. Maximum aggregate liability of DocOnline shall not exceed value of the concerned prize in case of any dispute, in pursuance to the terms and conditions herein.
The winner(s) understand and agree that acceptance of the Prize by them, constitutes grant of permission to the facilitators to click photographs of the winner and use the winner's names, photograph, preferences (likes and dislikes), voice and comments for advertising and promotional purposes in any media worldwide, only for the purposes of advertising and trade without any additional compensation whatsoever to the winners. The participant/winner hereby provides his/ her irrevocable consent for sharing /submission of his/her personal information to DocOnline, and subsequent use by DocOnline of such information for lawful purposes as per its discretion.
Post winner(s) declaration and completion of their announcement and further process as the case may be if DocOnline finds that the declared winner(s) are wrong then DocOnline reserves the right to declare the correct winner(s) again and cancel the gratification of winner(s) declared earlier.
Any dispute arising out of this offer and terms & conditions of this Contest shall first be attempted to be resolved amicably through negotiations. In the event, amicable settlement fails, the dispute shall be referred to Mediation. The venue of Mediation shall be at Delhi.
These Terms and Conditions are subject to Indian law and the exclusive jurisdiction of the Courts in New Delhi.